The first official school accredited for professional training in the audiovisual world.
A building with rich history and advanced technological equipment.
For over 35 years, our School has been committed to offering the highest quality of training, by counting on the best professionals and working alongside the most prestigious businesses in the sector.
CES offers outstanding wourses through a practical approach that combines personal and professional development for students.

Our goal : ensuring a successful entry on to the job market.

Miguel Angel Muñoz – Executive Director of Barreira Arte y Diseño / CES / CEV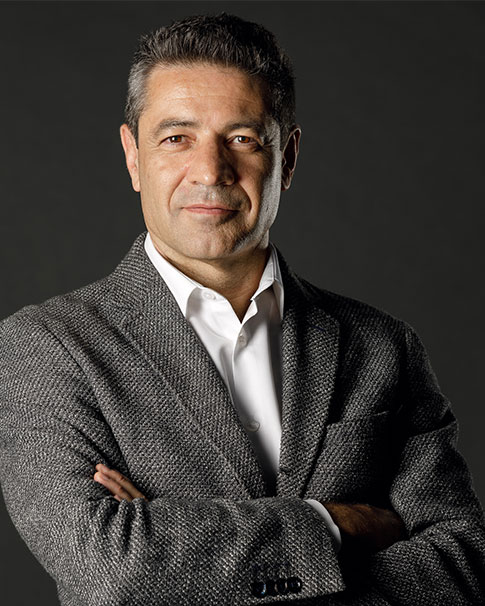 Our courses
We are part of a network of 12 schools, with 32 campuses across France, Germany, Italy and Spain, training more than 15,000 students.
Our campuses
Since it was founded in 1984, CES has established itself in Madrid, Spain's economic capital.
Our values
Mission
To offer high-quality training in the image, audio and animation fields to enable our students to access the most recent content, advanced equipment and materials, opening up career opportunities for them under the most favourable conditions.
Vision
To be the leading audiovisual training centre and a benchmark for institutions, businesses and students in Spain, providing training built around the excellence of its programmes, teachers and facilities, managing its resources in a responsible and environmentally-friendly way, promoting the professional and personal development of its employees and collaborators, and ensuring the organisation's profitability and sustainability.
Values
Close links with the professional sector. Commitment to the quality and speed of its programmes. Dedication and support for talents. Customer focus. Professionalism of staff and teachers. Individual care.
Environmental commitments
ESCUELA SUPERIOR DE IMAGEN Y SOUND CES (CES), whose goal is focused on achieving academic excellence, through a training project built around the personal and professional development of students, ensuring their successful integration on the job market, is fully aware of and dedicated to its environmental commitments, based around the following management guidelines: Supporting the prevention of pollution, promoting the use of clean and secure technologies, ensuring the technical expertise and awareness of staff concerning environmental aspects. 
A building with a rich history and advanced technological equipment
1
Campus created in Spain