école de condé trains high-level image professionals and designers, who can integrate with agility into the world of work.
On the move with école de condé !
École de Condé is a strong, joyful project: a multifaceted, inclusive and committed school, focused on diversity to achieve excellence! Empowering the various sections to work together, firmly establishing our campuses within their regions and opening up our students to international experience contributes towards this same movement: drawing on differences and diverse skills and perspectives.
école de condé, a leading school for careers in design, image and heritage, is committed to the environmental and societal transformation that is underway. Multifaceted, inclusive and committed, anticipating changes in careers as they evolve, it prepares for tomorrow's world.

Dominique Beccaria — Executive director of école de condé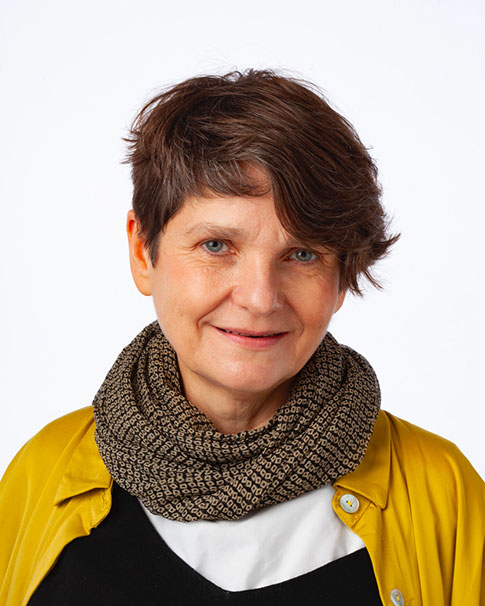 Our courses
The School has eight campuses in France: Paris, Lyon, Bordeaux, Nice, Nancy, Marseille, Toulouse and Rennes. With 4,000 students and more than 11,000 alumni, our scale enables us, without ever losing sight of the principle of close relationships with our students, to have the means needed to ensure our School's recognition in France and internationally:
Our campuses
The School has eight campuses in France:
Our values
Our project
Train you to become high-level designers and image professionals, able to anticipate underlying socetal trends, engage in the transformation of our world, the digital revolution and major ecological issues. Creation and design are powerful catalysts to invent a completely new world.
Our values
Each campus is a vibrant community, promoting collective intelligence and a sense of initiative. With us, you will be able to develop your experience and share it. Respecting and engaging with each individual in fields that they are passionate about is vital, underpinned by confidence and trust.
Our learning approach
Our School applies an inventive, open-minded, caring and demanding approach, within a culture of excelling and pushing boundaries. It aims to bring together academic and creative excellence and adaptation for real-life cases.
Our courses
They cover the four fields of design: graphic design, interior design, product design, fashion design in areas such as UX / UI digital creation, photography, illustration and comic books, animation movies and heritage restoration. Collaboration between students from these various courses is organised and encouraged, enabling each individual to benefit from rich, complementary interactions.
Diverse pathways
Our courses will enable you to discover and build your own pathway as you study. You will be able to build your professional network, which will facilitate your professional integration.
Businesses
From partnerships to internships and the organisation of several company forums, we always work closely with the business world.
Our network, national and international mobility
Network of eight campuses across France: Paris, Lyon, Bordeaux, Nice, Nancy, Marseille, Toulouse and Rennes.
Four schools in Italy: Turin, Bologna, Rome and Florence.
Three schools in Spain: Barcelona, Madrid and Valencia.
Three schools in Germany: Berlin, Cologne and Frankfurt, encouraging international mobility: international programmes and workshops…

On the move with école de condé !
1989
école de condé founded